How to choose a music teacher

RSS
Learning / 12/08/2020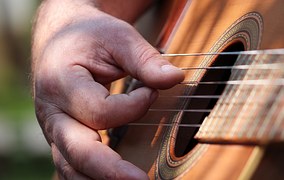 Choosing a music teacher
I'm often asked if I can recommend a music teacher for a certain instrument, particularly if someone who is moving to a different part of the country. If I don't know anyone personally in that area, I try to give guidance on how to find a teacher, what qualities to look for in a teacher and what questions to ask. The suggestions below apply to all instruments and singing, with a couple of suggestions that relate specifically to piano.
How to find a teacher
Search for a Google+ listing in your area.

A general internet search eg piano teacher in Preston.

Check out music association websites eg Incorporated Society of Musicians, Musicians' Union, European Piano Teachers Association.

Ask for suggestions from local schools and music stores.

Ask friends and acquaintances who play, or whose child plays, an instrument.

Not all teachers make use of free listings and advertisements, so be aware that some teachers will not appear on commercial websites – therefore search widely.
What qualities to look for
The best teachers:
Are approachable and communicative – ask for a trial lesson.

Have a flexible approach to teaching and learning, adapted to individual students.

Are inspirational – you will only find this out after several lessons.
Questions you might like to ask
What are your music qualifications and teaching qualifications?
What is your performing experience?
What experience do you have of teaching this age group? (whether it's child or an adult)
How long have you been teaching? (don't necessarily rule out someone inexperienced - we all have to begin!)

Do you engage in any professional development?

What kinds of music do you teach?
Do you offer your students any performing opportunities?

Do you encourage students to take advantage of modern technology eg online learning support?
Do you teach theory of music?

Do you teach technique as well as how to play pieces?

Do you encourage improvisation and playing by ear as well as playing from printed music?

Do you have any experience of special needs such as dyslexia/autism spectrum?

Are you a member of a professional association eg Incorporated Society of Musicians, European Piano Teachers' Association, Musician's Union?
Do you hold a valid DBS certificate? (Disclosure and Barring Service, UK prevents unsuitable people from working with vulnerable groups, including children; other countries may have an equivalent)

Do your pupils take exams? Which examining board do you use?

Are you a music performance examiner?

What do you charge?

What are your terms for payment/policies for absences/cancellation notice required?

Do you teach at home, at school, or would you come to my home?

Piano teachers - what sort of piano do you teach on? It is an advantage if the teacher uses a good quality instrument.
Making the decision
Before deciding, prioritise what you personally want to get from lessons or what musical ambitions you hold for your child. Then consider which teacher would be most compatible with your child's hopes or your intentions. It could be important to you or your child whether the teacher is male or female - obviously, this comes down to 'best for you' personal preference. Your financial situation, your location and the relative value you put on music education might influence your decision too. Generally speaking, you get what you pay for. As with all professions and trades, teachers at the top of the ladder in terms of reputation, higher level qualifications and wide, successful experience are entirely justified in charging the highest fees and the best teacher may be worth a longer journey. TakeLessons.com offers some helpful advice about how to budget for paying for lessons.
ENJOY MUSIC MORE AT E-MUSICMAESTRO!
The E-MusicMaestro blog has lots of helpful articles for learners. There's also a FREE Music Parents Community that helps you to support your child's learning even if you are not a musician yourself.
Remember there's more to learning an instrument than just playing pieces - it's also necessary to develop wider musical abilities such as aural skills (listening skills). E-MusicMaestro Aural Test Training helps adults and children to develop this essential aspect of musicianship online anywhere, whether or not they are taking exams. Try it free!
Sandy Holland