Play Easiest Smash Hits on Piano!

RSS
News / 27/11/2019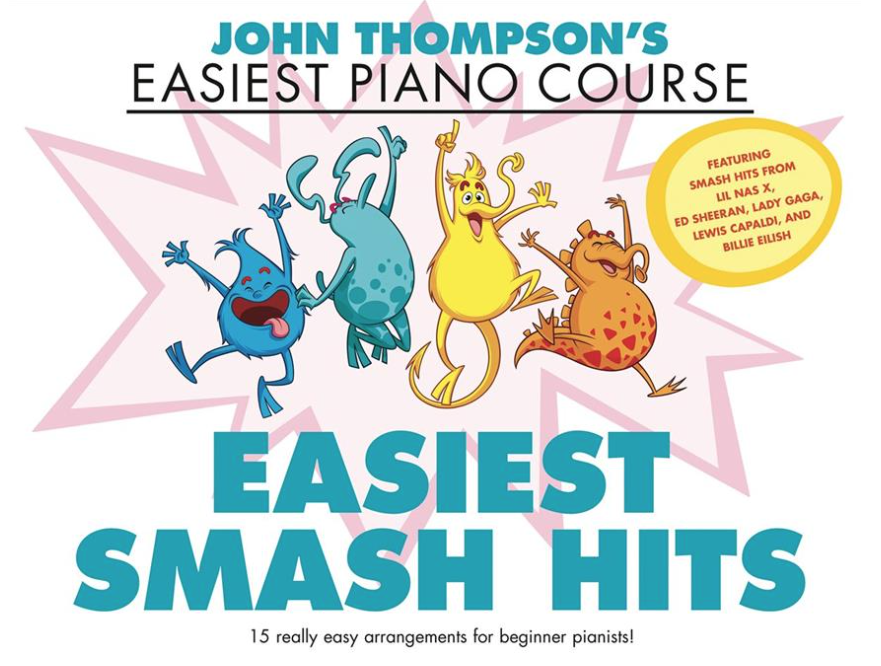 It's not often that a book containing smash hits truly appeals to youngsters of around ten to teens because the songs are usually from before their time. This book is different - it really hit the mark with my students!
My eleven-year-old pupil's eyes positively lit up when I told her which songs are included - 'Yes! I know that one!', 'Yes, everyone loves that song!' and so on until the end of the book. Her rating out of ten for this book was a resounding 9.5 - wow!
The book forms part of the John Thompson's Easiest Piano Course, as supplementary material, but the pieces also complement any other tutor book series. The arrangements start at absolute beginner level and would be great for providing extra motivation and variety. The pieces begin in five-finger positions, ideal for a beginner or for early-grade reading practice, and progress to simple hand-position changes. The progression is gradual, making the book a good one for dipping into every few weeks for a new piece. The bass clef notes are kept simple throughout and, by the end of the book, the content is still eminently approachable for pianists of around grade 1 to 2 level to play without a great deal of practice. Well-chosen fingering is included throughout and dynamics are deliberately left up to the discretion of the teacher or the choice of the pianist, keeping the score clear and uncluttered.
One of my aims as a teacher is for my pupils to be able to play pieces of their own choosing without any help from me. This book could easily be used without the help of a teacher as long as the student knows the original songs, which would make it a lovely gift from an encouraging parent or teacher - in fact, I am giving a copy to my enthusiastic eleven-year-old!
Buy Easiest Smash Hits from Musicroom. Postage is free over £20 so why not buy Easiest Musicals at the same time?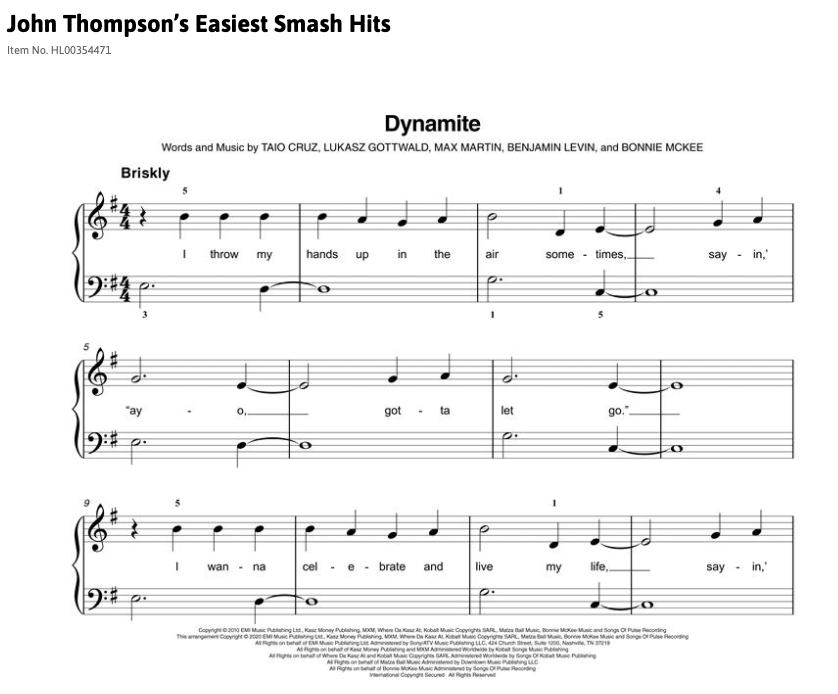 Song List
Havana - Camila Cabello
Count on Me - Bruno Mars
All Is found - from Frozen 2
Shallow - from A Star is Born
Old Town road (I Got the Horses in the Back) - Lil Nas X
Sign of the Times - Harry Styles
Dynamite - Taio Cruz
Get Back Up Again from Trolls
A Thousand Years - Christina Perri
A Million Dreams from The Greatest Showman
Firework - Kay Perry
Shotgun - George Ezra
Ocean Eyes - Billy Eilish
Someone You Loved - Lewis Capaldi
Perfect - Ed Sheeran