Which is the Number 1 Best Digital Piano?

RSS
News / 01/01/2020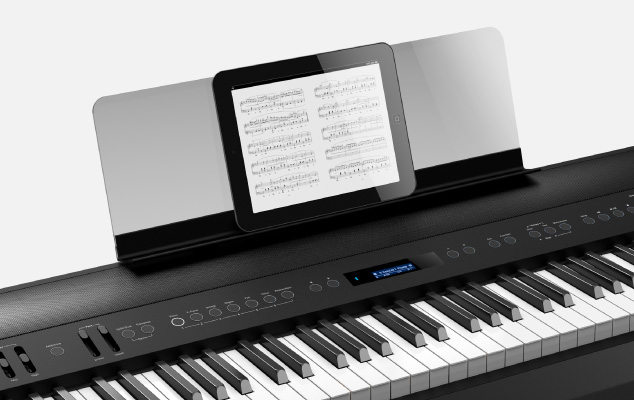 We asked professional pianist & vocalist, Ben Noke for his personal recommendation for the Number 1 Best Digital Piano. Ben has performed all around the world on digital pianos including Abbey Road Studios and the 02 Arena, as well as for BBC Children in Need Night and BT Sports Relief. In addition to being a pop musician, Ben is classically trained, making his opinion especially valuable in choosing a versatile digital piano. Ben doesn't do anything by halves and he recommended, not one piano, but two - both by Roland! So that the recommendations would be completely genuine, Ben chose only from the many pianos he has tried out personally, including Nord, Yamaha and Roland (to name a few).
Here are Ben's top recommendations:
Runner Up - The Roland FP10 - rating 4 out of 5
88 keys
Digital Piano
Roland 3 Year Warranty
Having played many different keyboards made by Roland, Yamaha and Nord, I can safely say this is the best and most accurate piano sound within this price range. With its fast key repetition and high-resolution sensing, it makes it a joy to play and it doesn't feel far removed from playing a real piano, like many keyboards (often more expensive) do.
One of the really great things about this piano is its portability – it is light and easy to carry and you have fast access to sound as it has internal speakers so it doesn't need to be plugged into a mixer/speakers. If you will be transporting it around, I would highly recommend getting a soft or hard case for it, to protect it from damage and to make it easier to transport.
Some other handy features are the inbuilt metronome, which you can use by pressing and holding down a series of notes. Whilst it's quite self-explanatory and easy to use, it's not the most practical, as you can't see a specific metronome marking in beats per minute because there is no screen display.
There are a couple of slight disadvantages. The first is that the output is a 1/8 inch jack output, which feels more fragile than a more commonly used 1/4 inch jack. It's just something to be aware of if you are ordering it in a rush for a gig/piano lesson and don't have the right lead. The best price by far is at Musicroom - only £429! I use Musicroom myself for sheet music and have found them to be very quick and reliable in terms of free delivery and service.
BUY YOUR FP10 HERE FROM MUSICROOM FOR £429!
Here's the FP10: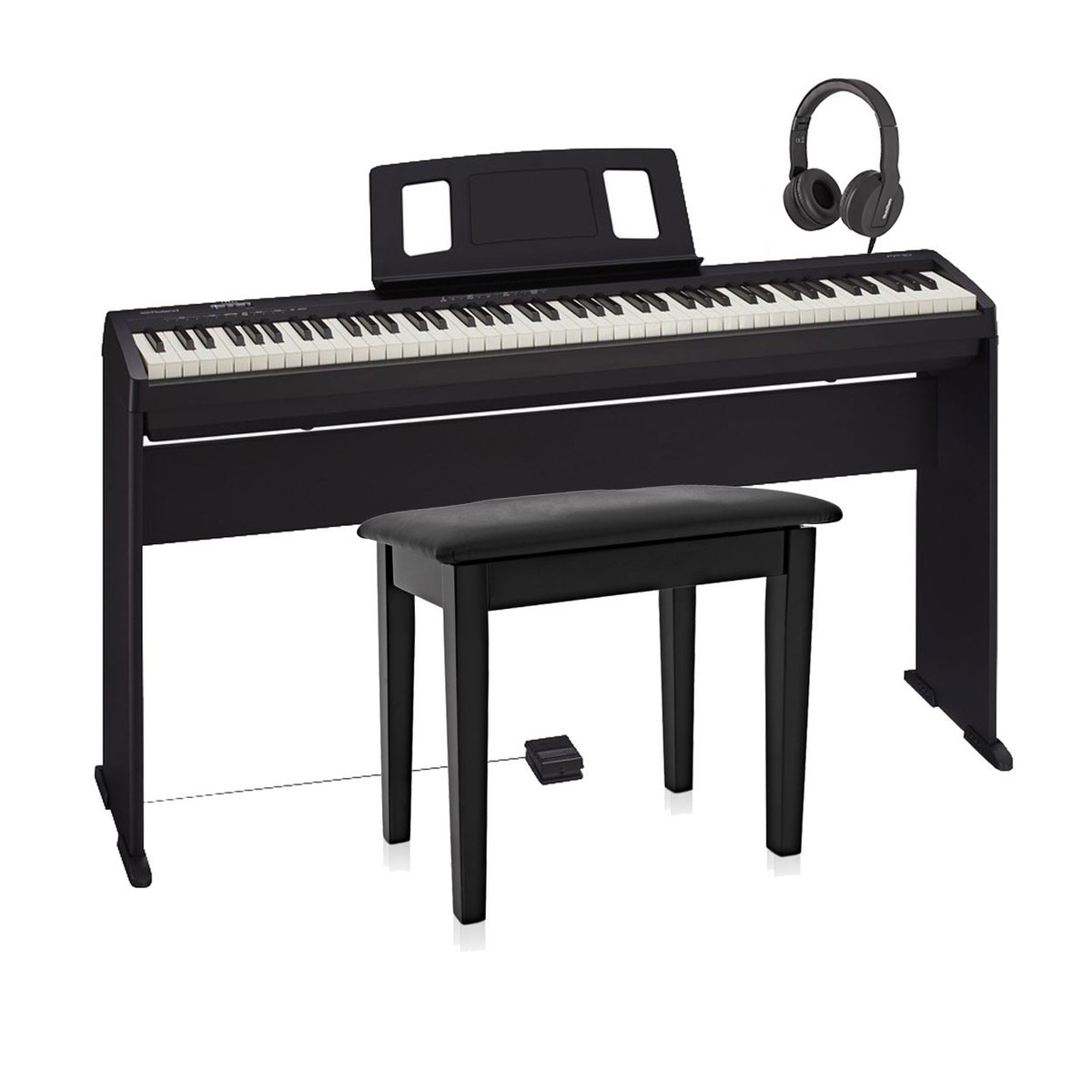 Number 1 - Roland FP90 - rating 4.5 out of 5
88 keys
Digital Piano
Roland 3 Year Warranty
If you have a higher budget, this is a perfect piano for a creative pianist who can benefit from some of the extra fancy features. Here are some of the features that make it something special:

Again, with internal speakers, it's great as you won't have to lug around a mixer and speakers.
An input for a microphone – this enables a quick and easy way to add a microphone to your sound without having to use a mixer and external speakers, as the sound comes through the internal piano speakers. It also has a gain button for the mic input for which you can adapt the input levels.
It has an easy to use 'on/off' switch for the internal speakers which means you can turn the speakers off if you wish to use headphones or if you are connected up to a sound system, for example at a gig.
There is a really cool feature on this piano which is a 3-band EQ that you can easily adapt by just moving the sliders up or down. This is such a great feature as you can effectively tweak each piano sound (or other sound) to your satisfaction, which also works well if you're using different PAs that might be more bass/treble heavy.
With a built-in metronome to help with practice, and also a cool feature where you can record yourself and play it back whilst playing over it with a different sound, it allows you to be more creative with your practice, lessons or songwriting.
It has an easy to use 'ambience' button which is essentially reverb, which again is great if you are connected to a PA via a mixer without reverb.
Who would love this piano?
Like the FP10, it doesn't have a really vast range of top diverse sounds to use so wouldn't suit a keyboard player in a band. This is much better suited to pianists who primarily will be using the awesome piano sound and maybe some other basic sounds. With more sounds than the FP10, it is more diverse; again, it won't have as many as a lot of Nord Stage Keyboards but the piano sound and feel are much better with this model than any Nord I have played.
Whilst this is almost the ideal purchase for keen pianists, with the quality of sound and range of touch, one of the burdens is that it is extremely heavy, at nearly 24kg. If it is going to sit in one place in your home, this won't be a problem but if you're a gigging musician, either get ready to grow an extra pair of muscles or choose a lighter option!
The price is usually around £1450 but, again, Musicroom comes out at the time of writing to be more than competitive in price and the company is known to be reliable for free delivery.