Teaching Piano to Young Children

RSS
Teaching / 09/11/2020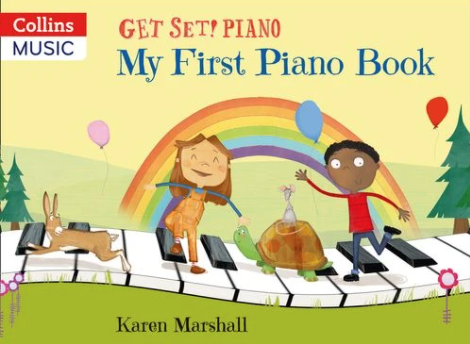 I love teaching a wide range of ages and abilities, and I believe that good methodology and resources are just as important in the early years as for advanced pianists. I favour a gradual, playful approach to teaching young children to play the piano, with an emphasis on a diverse range of musical skills and concepts. My ideal piano curriculum for young beginners includes all these elements:
exploring all the elements of music
experimenting with making different sounds
creating music; listening and moving to music
singing
performing (by which I mean playing for any other listener)
beginning to read music notation in relation to the pieces we play.
I like parents to sit in on the lessons as often as possible at first or, if the child prefers it, to sit in the adjoining waiting room where they can hear the lesson taking place. This helps parents to hear what and how I teach and informs their understanding of how they can support their child's practice time at home.
I use piano starter books as a basis for my teaching, supplemented by my own ideas and I'd like to share my exciting discovery of two outstanding new publications that are set to become my 'go-to' material for teaching five-year-olds, My First Piano Book and My First Piano Pieces, Puzzles and Activities. The approach is perfect for that intended age group, probably because the author, Karen Marshall is a highly experienced teacher of young children who tried out all the pieces and resources with her own pupils during a five-year period of creation and experimentation. Karen describes My First Piano Book as an introduction to the piano and early musicianship, which accords exactly with my own ethos: The focus is not on the artistry of piano-playing. The aim of the book is to simply provide a gateway to music through the piano. The pieces are tuneful so I know that little pianists will love them, and the emphasis is on developing musicianship holistically, encouraging children to explore the piano creatively and to sing as well as play. My First Piano Book is a work of art – the illustrations by Julia Patton and Damien Jones are beautiful and child-inspiring, and the accompanying activities book has line-drawings that children can colour in, bringing back memories of that simple childhood joy!
It might be asked why I prioritise early musical learning in a wider context over focusing sharply on teaching young children to play piano pieces. Although many of my former piano students have gone on to make music their vocation, their careers are varied and, as well as pianists, include opera singers, jazz singers, music technology experts, a music score typesetter, a piano showroom demonstrator and several pop musicians! The majority of children learning to play the piano do not become professional musicians and I see my job as laying the groundwork for them to continue enjoying music in the widest possible sense throughout their lives. These children are the concert-goers, amateur musicians and music parents of the future.