Music From China: a new book of lovely pieces for piano!

RSS
News / 02/11/2019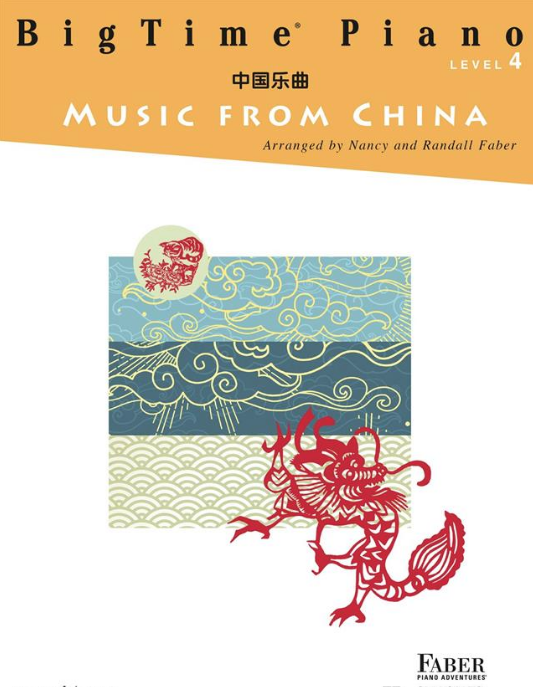 I was instantly captivated by this book of music from China. Starting at around grade 2 and progressing much further, the book would make a lovely gift for a young pianist to dip into over several years. The pieces are varied in character - dance-like, evocative or dramatic - and they also feel good to play, physically. Any of the pieces would be great for a concert.
Here's the first piece, The Panda (or, in Chinese, 'Xiong Mao'):
All the pieces are engaging and characterful and, enjoying playing through them, I barely noticed the related theory and technical tips that precede each one. Looking back, these are excellent - they help the teacher to achieve a holistic approach to teaching and learning, and provide useful insights into the structure of the music.
At the start of The Panda, the C and A Minor pentatonic scales are given, and identified within the context of the piece, as well as an exploration of the melodic motifs and rhythmic patterns. There are technical tips too - The Giraffe features 2-note and 3-note slurs, along with a description of how to manage these elegantly. The Peacock explores chords and the Dragon Lantern Dance provides the opportunity for improvisation on the D pentatonic.
Shepherd's Song could be the student's first gentle foray into playing in 5/8 time alternating with 6/8. Hide and Seek is a pretty lengthy piece to be played playfully, with rubato and, finally, the pianist is invited to compose their own piece using a clear template.
This is a really outstanding publication! You can buy Music from China from Musicroom, which offers both discount for teachers and free postage.
Contents
The Panda
The Giraffe
The Peacock
The Little Monkey
Dragon Lantern Dance
Shepherd's Song
Little Monkey on a Bicycle
Hide and Seek
The Composer is You!
Dictionary Puzzle
Music Dictionary