How to choose a piano - a guide for parents

RSS
Parents / 17/09/2019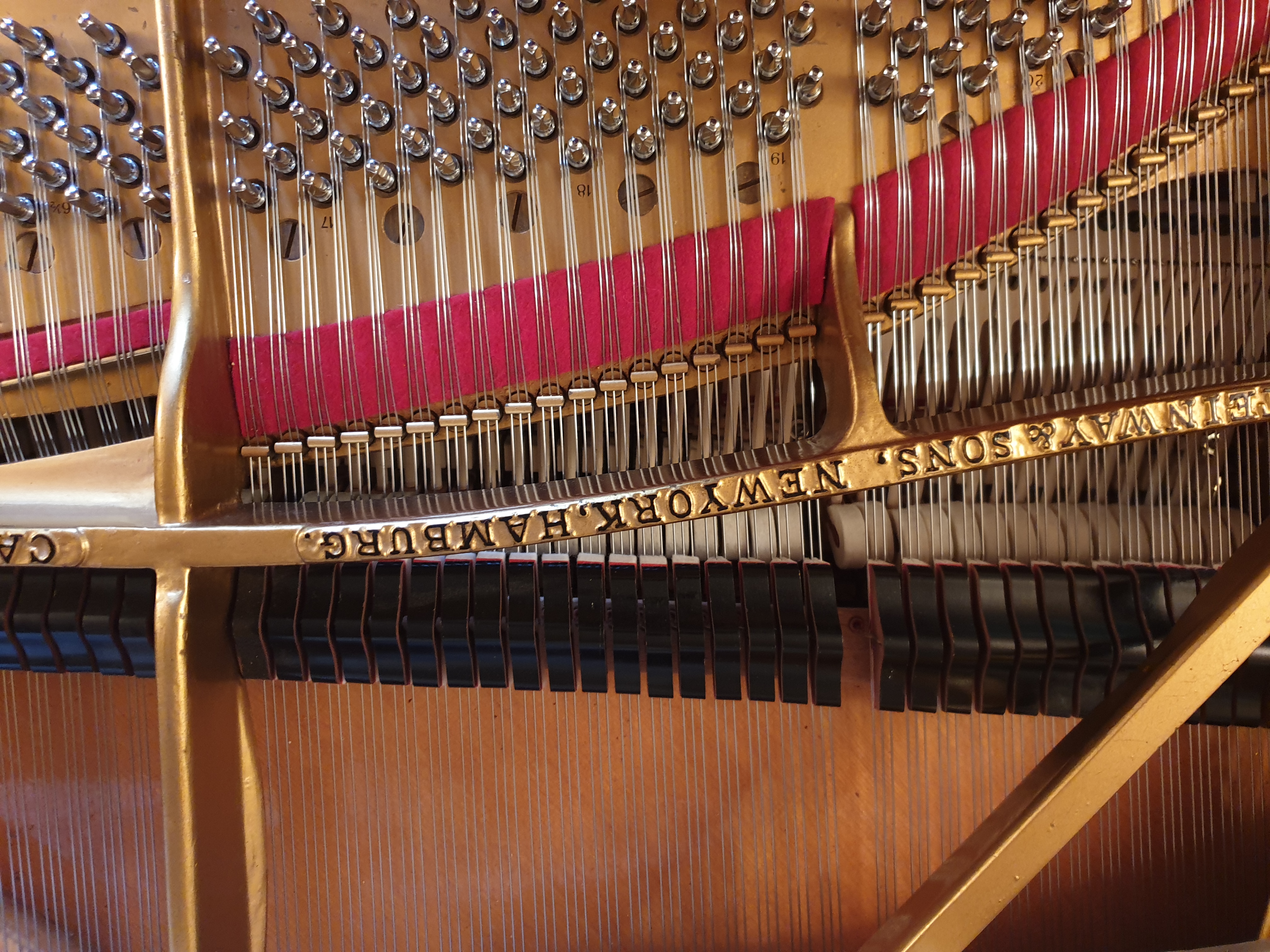 The Big Decision
A piano is a big investment of money and space in your home and choosing one involves making a big decision. Unlike a violin, for example, a piano doesn't come in child-sized and adult-sized models so you will be buying an instrument that could see your child into adulthood. First, you need to decide on your budget in relation to the quality of the instrument you may be buying. Then the choice is whether you want an acoustic (traditional) piano or an electronic piano. An electronic keyboard is very different from an electronic piano so please don't consider a keyboard unless this is specifically what your child is going to learn to play, with a teacher who has agreed to teach keyboard, not piano. If they are buying an acoustic instrument, most parents buy an upright piano for their child rather than a grand piano because an upright is cheaper and takes up less space. The main thing is that, if you want your child to love the instrument, buy one that is lovable - no child is going to enjoy playing a piano that sounds horrible, is hard to play, and maybe even has keys that don't work (and remember that you will have to listen to it too!)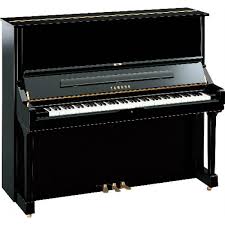 in favour of electronic pianos
Electronic pianos are immeasurably better than they used to be and, at the top end of the market, they sound good. An advantage of an electronic piano is that it stays in tune without the expense of having it tuned every six months. If you have a limited budget, it may be better to buy a good electronic instrument than a poor acoustic one since low-budget, acoustic pianos can be uneven in touch, poor in sound and difficult to keep in tune particularly when they are old.
An electronic piano takes up less space than an acoustic one, it can be moved around more easily and you can place it anywhere you have access to a power supply. You need to position a traditional piano away from the direct heat of radiators. An electronic piano can be used with headphones if your child needs to practise when the neighbours might be disturbed or when another member of the family is trying to sleep or watching television. An electronic instrument is great as a stage piano for popular music because it's portable and can be amplified.
In favour of acoustic pianos
Being a classically trained pianist, I am naturally in favour of an acoustic piano! An electronic piano, for me, would be a poor substitute for a traditional piano in terms of tone, touch and technical capability. An acoustic piano feels more stable when playing loud or energetic passages and the sound is created and varied physically in relation to the arm weight of the pianist. A traditional piano is a thing of beauty and character and they are all different, even two models of the same make. It's also worth mentioning that piano exams are taken on traditional acoustic pianos, never on electronic pianos so, if your child is going to take exams in the future, an acoustic piano is preferable for practice at home.
One of the big differences between electronic and acoustic pianos is the damper pedal (the pedal on the right, also called the sustaining pedal). It is not possible to create exactly the same effect when using an electronic piano damper pedal. Obviously the electronic piano does not have strings and, because there is no sympathetic string vibration, it does not produce overtones. (However, the most sophisticated electronic pianos now feature 'string resonance' which attempts to emulate the more sonorous, pedalled sound of the acoustic piano.) Here is Ghostly Conversations by Paul Harris, played on an acoustic piano; notice the 'ghostly' sounds!
Here is Ghostly Conversations played on an electronic piano; notice that the 'ghostly' sounds are absent because of the essentially different construction and sound source of the instrument.
where to buy a piano
If you decide on an electronic instrument, the best way to choose is probably to go to a reliable retailer with a good reputation and ask for guidance about buying an electronic piano with full-sized, weighted keys and a full-length keyboard. If you intend to buy either a new or pre-loved acoustic piano, my advice, again, would be to go to a reputable dealer or music shop and ask for help. I would never suggest buying a piano online, on eBay or in response to a private advertisement - it's just too risky and you would spend a fortune on having the piano transported to your home, probably to find it was untunable and a complete waste of money. I recommend my music parents in the North West of England to try Promenade Music in Morecambe for acoustic and electronic pianos (details below) and North West Piano in Manchester for only acoustic pianos (details below), both of which are trustworthy and reputable. Don't rush into a purchase and, before you buy a used piano, ask the teacher you have found to suggest a qualified piano technician who would check out any instrument you are considering.. Unless you have a big enough budget to buy a good, new instrument such as a Yamaha or Kawai (my favourites for students) it may be better to buy a pre-owned piano. It's a bit like buying a car - you can get a cheap, new car for the same price as an up-market used car. My preference, if I had to make that choice, would be for the luxurious, pre-loved one!
It's not just about playing!
Don't forget that learning to play any instrument requires good aural (listening) skills, so give your child a headstart now by subscribing to Aural Test Training.
Try Aural Test Training free first! It's recommended for ABRSM and TRINITY music exam preparation by teachers worldwide, and by Trinity College London. Created by examiners to help improve marks!
learn to read piano music the e-asy way!
Reading music doesn't have to be difficult! E-MusicMaestro Learn to Sight Read: Piano books help your child to have fun learning to read piano music, with child-friendly pictures and tunes. You can check the playing accuracy even if you don't read music yourself with easy-access QR code listening on a phone or tablet. Buy books 1-4 here for the best price online.
where to buy your piano in the north west of england
Promenade Music Telephone: 01524 410 202 404 Address: Marine Road East, Morecambe LA4 5AR
North West Pianos Telephone: 0161 225 4110 Address: Unit 10, Longsight Business Park, Hamilton Road, Longsight M13 0PD
Sandy Holland